Affiliate marketing can be incredibly rewarding for businesses selling digital goods worldwide. It allows those merchants to showcase their products while targeting specific markets, increasing traffic, and attracting new customers. Most importantly, it can significantly impact revenue by typically around 10 to 20% of online sales for most merchants.
In a recent webinar I hosted at 2Checkout (now Verifone), I had the opportunity to share more about the success an affiliates program can bring.
I covered four main topics in this session:
How to correctly set up your affiliate program in the platform and use its tools to your advantage

Best practices for a successful affiliates program.
Affiliate Marketing: Definition and Overview
Affiliate marketing is a partnership between online publishers and merchants, with revenue sharing and fixed fees representing compensation on performance measures like sales, clicks, registrations, or a hybrid model.
There are four key players in affiliate marketing:
Affiliate network

. This is a complex framework that balances the efforts of affiliates, merchants, or other third parties to leverage and maximize marketing and sales efforts.

Advertisers/Merchants

. These are companies that produce and sell products like software, digital and physical goods, and services, all with an integrated solution.

Affiliates/Publishers

. Individuals, companies, and influencers that drive sales using content review websites, social media, email marketing, etc. in exchange for commission (cost per sale).

Buyers

. Customers who purchase the affiliates' products, choosing to buy based on merchant reputation and product reviews.
At present, affiliate marketing is a global industry worth over $12 billionand 15% of digital media advertising revenue is attributed to affiliate marketing.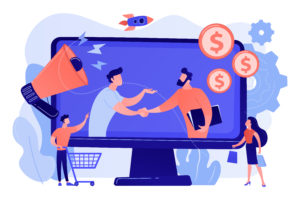 The Avangate Affiliate Network: Features and Benefits for Partners
Notably, Blue Book has named Avangate Affiliate Network a Top #5 CPS (Cost Per Sale) network for software and digital goods for the eighth year in a row in 2022, and a leading worldwide affiliate network for software and digital goods since 2015.
Bonus: Find out how the Avangate Affiliate Network will provide you with out-of-the-box tools to increase your referral-based revenue.
During the webinar I provided an overview of benefits for both merchants and affiliates, as well as the types of publishers present in the Avangate Network; top countries and companies who currently work with the network; and some real-world success stories including the top 10 merchants selling with Avangate.
1. Benefits for Merchants
Better global reach

Access to software and global goods publishers

Easy payouts

Advanced marketing tools

Detailed business reports

Dedicated account manager
2. Benefits for Affiliates
Deep linking

Comprehensive reporting

Flexible payment options

Localized shopping carts

Automated data feeds

Dedicated support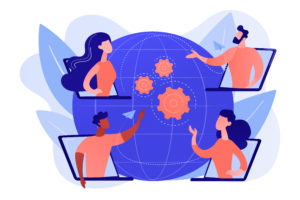 Setting up Your Affiliate Program for Optimal Success
Our webinar also included a demo on the affiliate network module, giving participants the chance to see a walkthrough of the 2Checkout control panel, exploring the most important capabilities of starting and ramping up a successful affiliate program.
The first step shown was the general settings menu, where the following can be created:
The

approval policy

or how the affiliates will be reviewed

Default commission list

that will be available for network affiliates and designating the

commission percentage

for affiliates promoting the product

Cookie life

. My recommendation here was to allow a generous number of days to promote the products, up to 180 days.

Enabling the receival of partnership requests

so that affiliates can join

Multiple commission lists

Default commission list

Commission list for link sources

Power affiliates commission list

Special deals or other scenarios, like holiday campaigns, etc.

Sign up sources to

assign affiliates to personalized commission lists

Custom terms and conditions list,

where merchants can add clear rules for promoting their products
Also critical is providing creative materials for your affiliates, like banners, text links, and landing pages. In addition to these, the affiliate module offers communications tools like the newsletter functionality and individual email messaging capacity that will help you effectively communicate with the affiliates.
Having explored the platform's features, I also went over some. affiliate marketing best practiceshighlighting that it's important to focus on the following:
1. Create a competitive offer by knowing what the competition does
2. Help affiliates sell the products by facilitating resources like the following:
It's helpful to provide creative marketing materials that enable them to easily promote products, like dedicated banners, landing pages, social media photos, etc.

Show affiliates how to create links with their affiliate ID embedded to promote products and track sales.

Offer permanent discounts to coupon affiliates and create special holiday campaigns
3. Acknowledge and celebrate performances. Affiliates are people, and we strongly recommend you reward them for their results..
4. Grow your affiliate program by nurturing existing affiliates and recruiting new ones
5. Finally, my closing recommendation was to Measure, measure, and measure. Always analyze your data in order to take actions that will optimize results. Setting clear KPI's, like keeping track of number of active affiliates, affiliate sales fluctuations, and conversion rate will help you make the right decision.
To learn more about how your business can benefit from affiliate marketing, view the entire webinar session here and start planning your affiliate strategy for the year.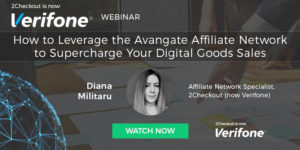 Join
SocialHub For Free
A social network for influencers, brands and fans.