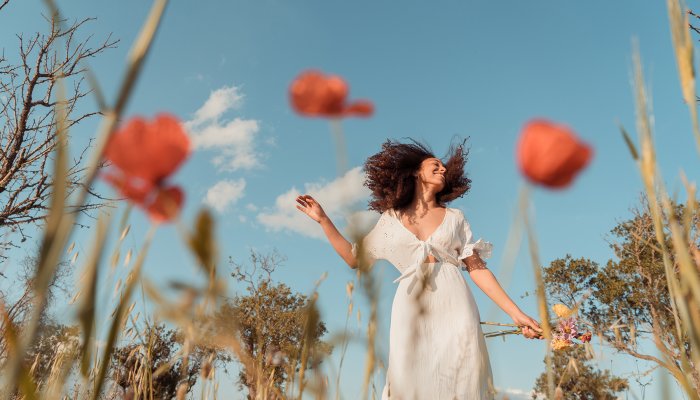 There's a reason that one of the most popular running plans is the couch to 5K and not the couch to a full marathon. Especially if you're coming from a more sedentary or less healthy lifestyle, starting small with your goals is going to make it easier to sustain in the long term and can boost your confidence when you're actually able to achieve them. Are you going to be able to stick to something that forever seems out of reach? Probably not, so keep this in mind when creating a list of your primary health goals.
"Pick one to three things to focus on at a time," suggests dietician, health coach, and mbg instructor Jessica Cording, MS, RD, CDN, INHC. "My patients and clients have called my actionable, snackable recommendations 'little game changers.' It's amazing what a difference even a tiny tweak can make." Setting these smaller goals will also allow you to be more flexible in your wellness approach, and especially if you're working around a busy lifestyle, you'll want to make your goals as realistic as possible.
.
Join
SocialHub For Free
A social network for influencers, brands and fans.