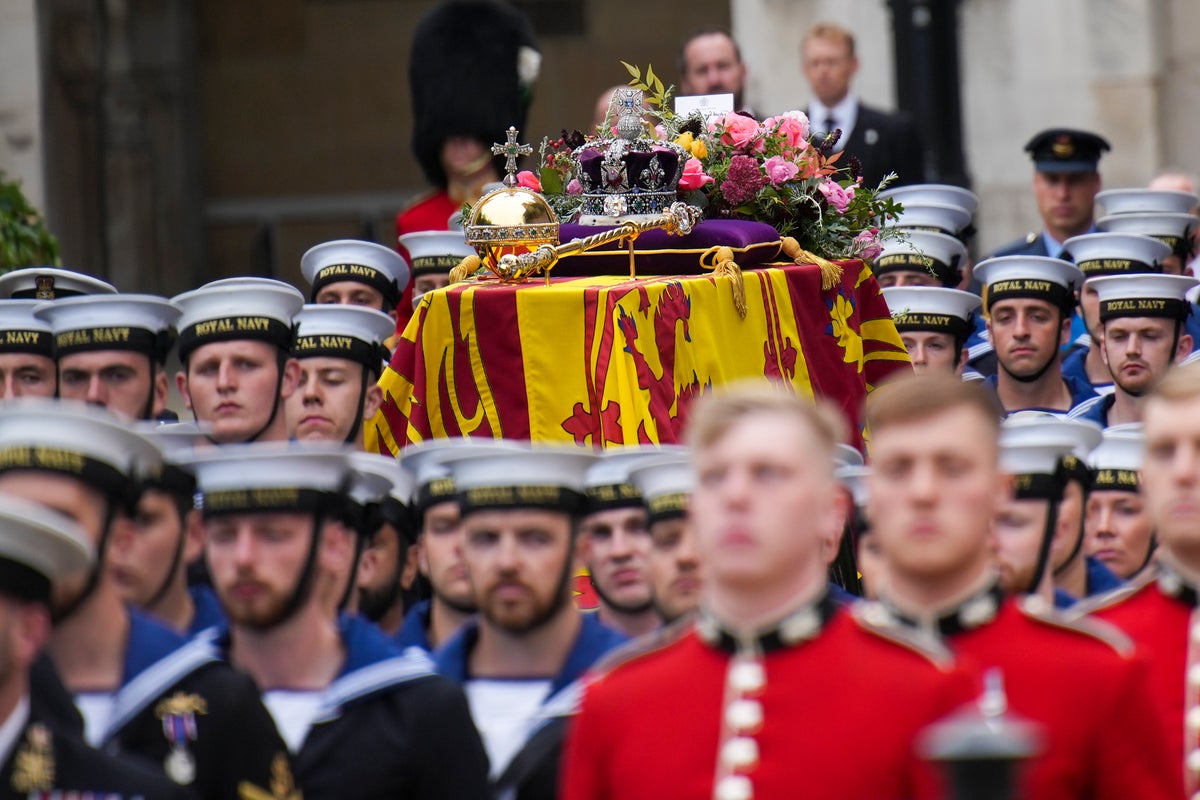 Lying-in-state ends hours before Queen's funeral
Queen's Elizabeth II's state funeral has started, after King Charles III led a procession bringing her coffin from Westminster Hall to Westminster Abbey.
The new monarch was accompanied by his sons, Prince William and Prince Harry, and by other members of his family.
Some 2,000 mourners – including world leaders like US president Joe Biden – took their seats earlier in the 1,269-year-old church ahead of the funeral.
France's Emmanuel Macron, Brazil's Jair Bolsanaro and New Zealand's Jacinda Ardern are among those attending the service.
All six living former British prime ministers – John Major, Tony Blair, Gordon Brown, David Cameron, Theresa May and Boris Johnson – are also in attendance.
Ahead of her funeral, the longest-reigning monarch's coffin was lying-in-state from Wednesday evening.
The state funeral on Monday is the first of its kind since that of Winston Churchill in 1965, and will take the form of an elaborate ceremony, after which Her Majesty's coffin will be transported to Windsor Castle.