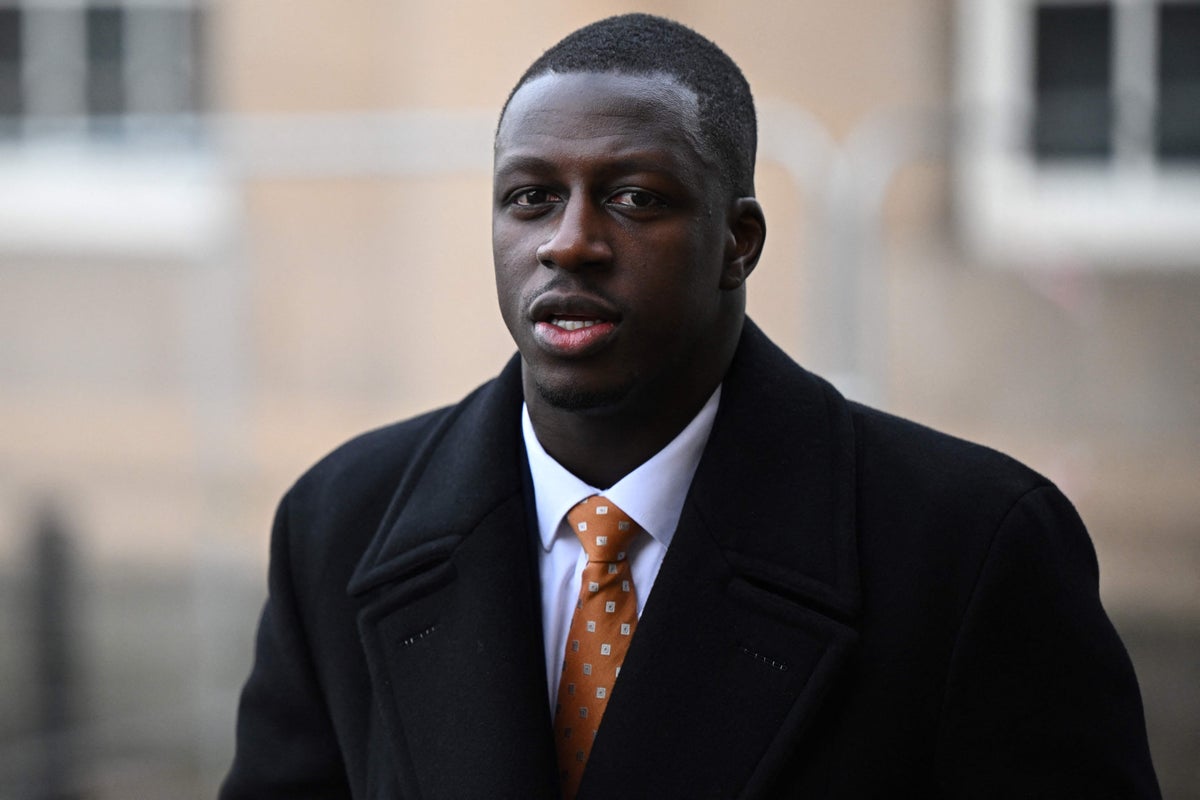 Footballer Benjamin Mendy has been found not guilty of raping women at his gated Cheshire Mansion.
The 28-year-old French international defender had been called a "predator" who "turned the pursuit of women for sex into a game" in court.
However, a jury found that Mendy was not guilty of six counts of rape and one count of sexual assault while jurors could not reach verdicts on one count of rape and one of attempted rape, following a six-month trial at Chester Crown Court.
In the trial, Mendy's defense lawyer had called on the jury to doubt the testimony of the women who accused the footballer of rape, saying: "These accusations, he will never escape… men who have been falsely accused, they never escape them. ."
His friend and co-accused Louis Saha Matturie, 41, was also found not guilty by the jury of three counts of rape relating to two teenagers. Jurors also failed to reach verdicts on three counts of rape and three counts of sexual assault against him by five other women.
The jury in the rape trial against the Manchester City footballer was given a majority direction by judge Steven Evertett.
Judge Steven Everett thanked jurors and excused them from jury service for seven years.
Matthew Conway, prosecuting, said the prosecution will seek a retrial on the counts the jury could not reach verdicts on.
He said: "The prosecution has made a decision. We have made a decision today, which is to proceed on these counts in two separate trials and we seek today a provisional case management."
Lawyers are discussing dates for future hearings and a trial possibly in June.
Prosecutors alleged that Mendy was a "predator" who "turned the pursuit of women for sex into a game". They said that Matturie, the footballer's friend and fixer, had the job of finding young women for sex. The court heard that Mendy met many of the women in Manchester nightclubs before he and Matturie brought them back to his mansion for after-parties.
Some of the women had their phones taken off them on arrival to the house and the nearest village, Prestbury, was a 15-minute walk away along an unlit lane, the court heard.
Both men said that if any sex did take place then it was consensual.
During the trial, Mendy was found not guilty of one count of rape on the direction of the judge after a video emerged of the complainant having "enthusiastic sex" with Matturie, after she had claimed to have been raped by him.
Matturie was cleared of two counts of rape and one of sexual assault against the same women after the prosecution offered no further evidence against the defendants.
Mendy was on trial for seven counts of rape, one count of attempted rape and one count of sexual assault against six young women.
Matturie's charges included six counts of rape and three counts of sexual assault relating to seven young women.
The alleged offences by Mendy are said to have taken place at the mansion in Mottram St Andrew between October 2018 and 2021.
More to follow…